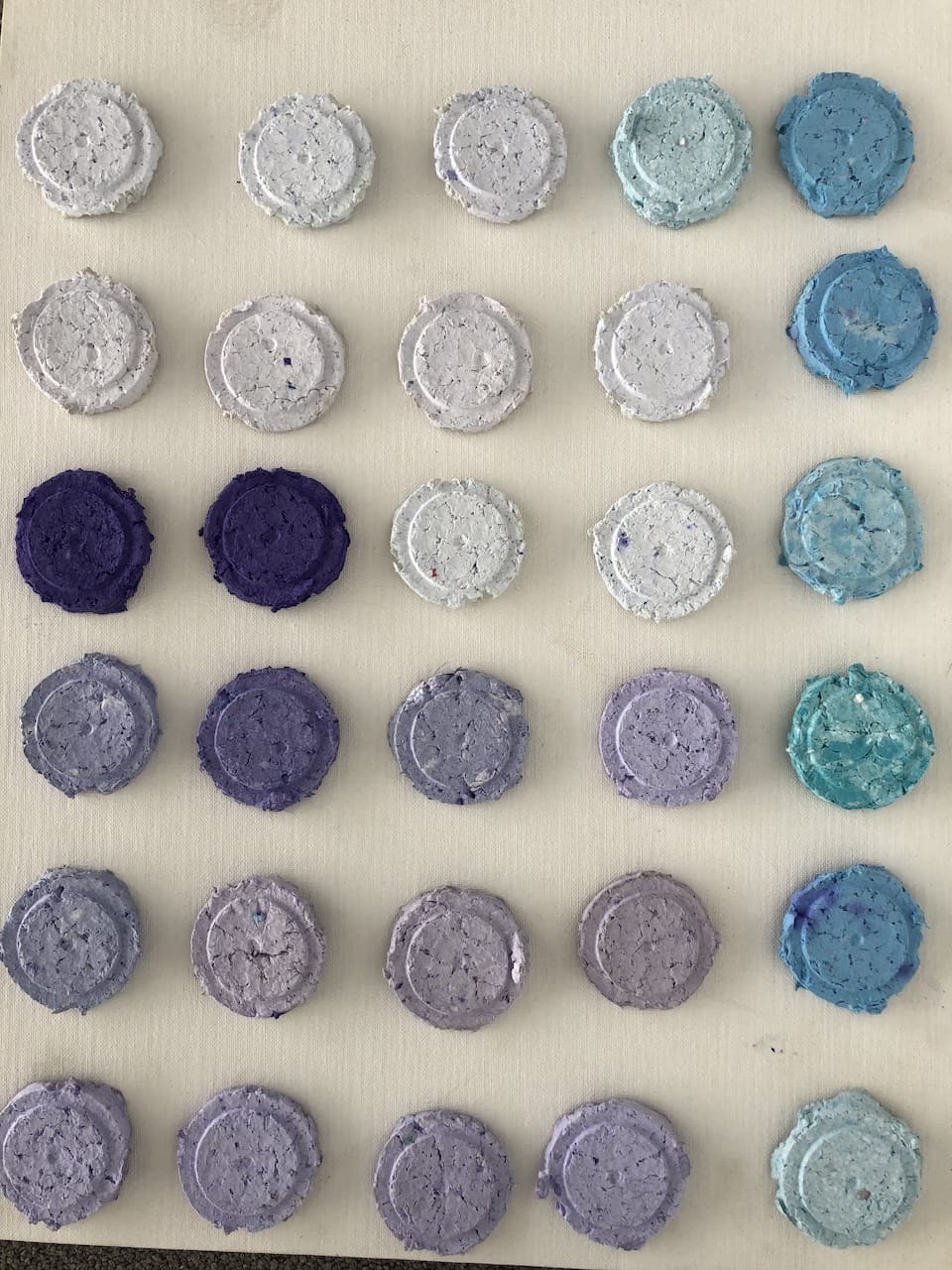 Paper Processing with Laura Davidson
Saturday, March 24 2018, 6:00pm
at Sunset Art Studios
RSVP
Without a studio space, Laura turned to embroidery as a medium that was practical to contain in her apartment. During her residency in the back studio at The Platform in West Dallas from February-September 2017, she began experimenting with paper pulp as a sculptural medium.
Laura is passionate about making art accessible to all, and pushing the boundaries on how we can reduce waste items to create sustainable art practices. Her Sunset residency project, "Paper Processing," focuses on reusing discarded paper and unburdening our secrets through the process of art.
Throughout the installation and creation of paper works in this show, community participants contributed their secrets and unspoken truths to the process, writing them down, tearing them up, and mixing them with water in a kitchen blender. This chaotic process diminishes the negative burden of the hidden thoughts and transforms them into objects displayed with pride.
Communal secrets are blended together to create works filled with curiosity of the unspoken thoughts within. Sunset resident Laura Davidson's work explores the fragility of individual papers and the strength of pulp as a sculpting media, mirroring her thoughts of the strength of a connected, more vulnerable, society. The reception invites guests to view and participate in all parts of the mental and physical paper processing, March 24th from 6:00-8:00 PM.
About the artist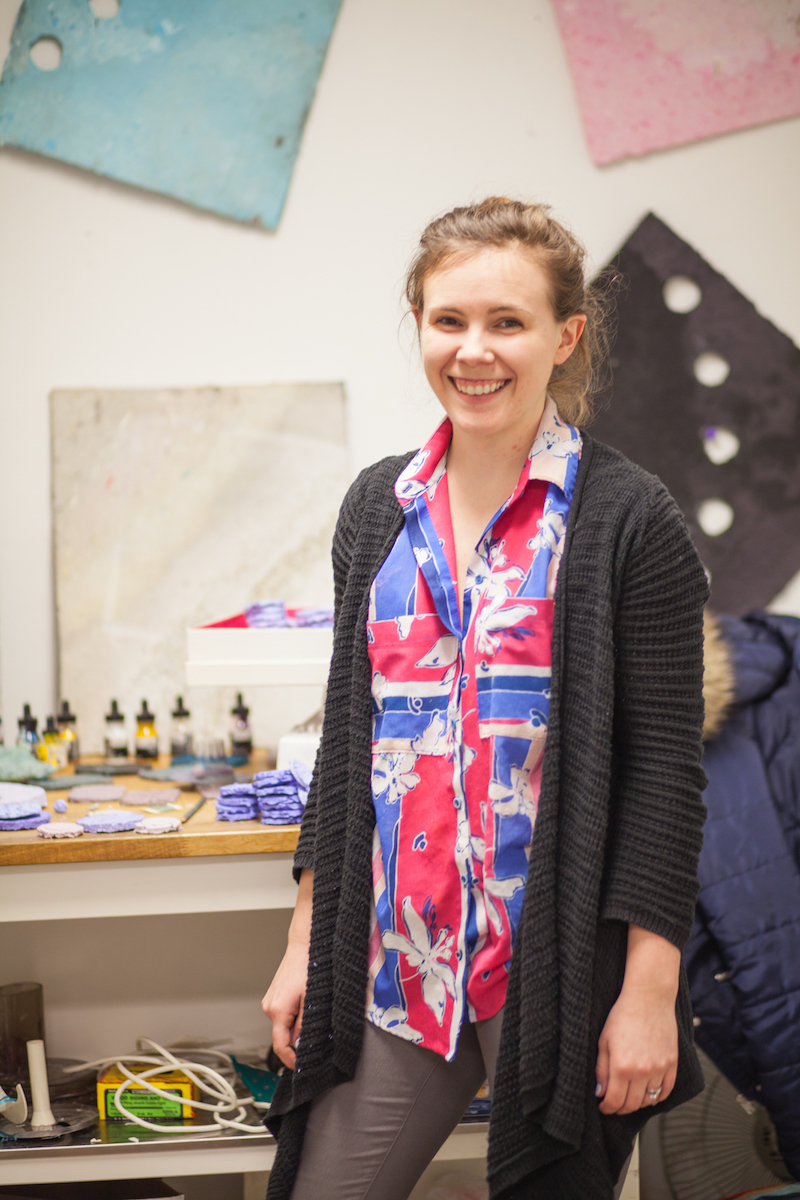 Laura Davidson is an artist and educator living in Dallas, TX.
She grew up in Fort Worth and graduated from Austin College in Sherman, TX in 2012 with a major in studio art, focusing in 3D and installation work. After college she spent a year as an art teacher at the Montessori Academy in Sherman before moving to Dallas to teach elementary art full time. She is in her 5th year of teaching in Dallas and also serves as the Primary Art Content Team Lead for Uplift Education, developing teachers and writing art curriculum.
More about Laura Davidson