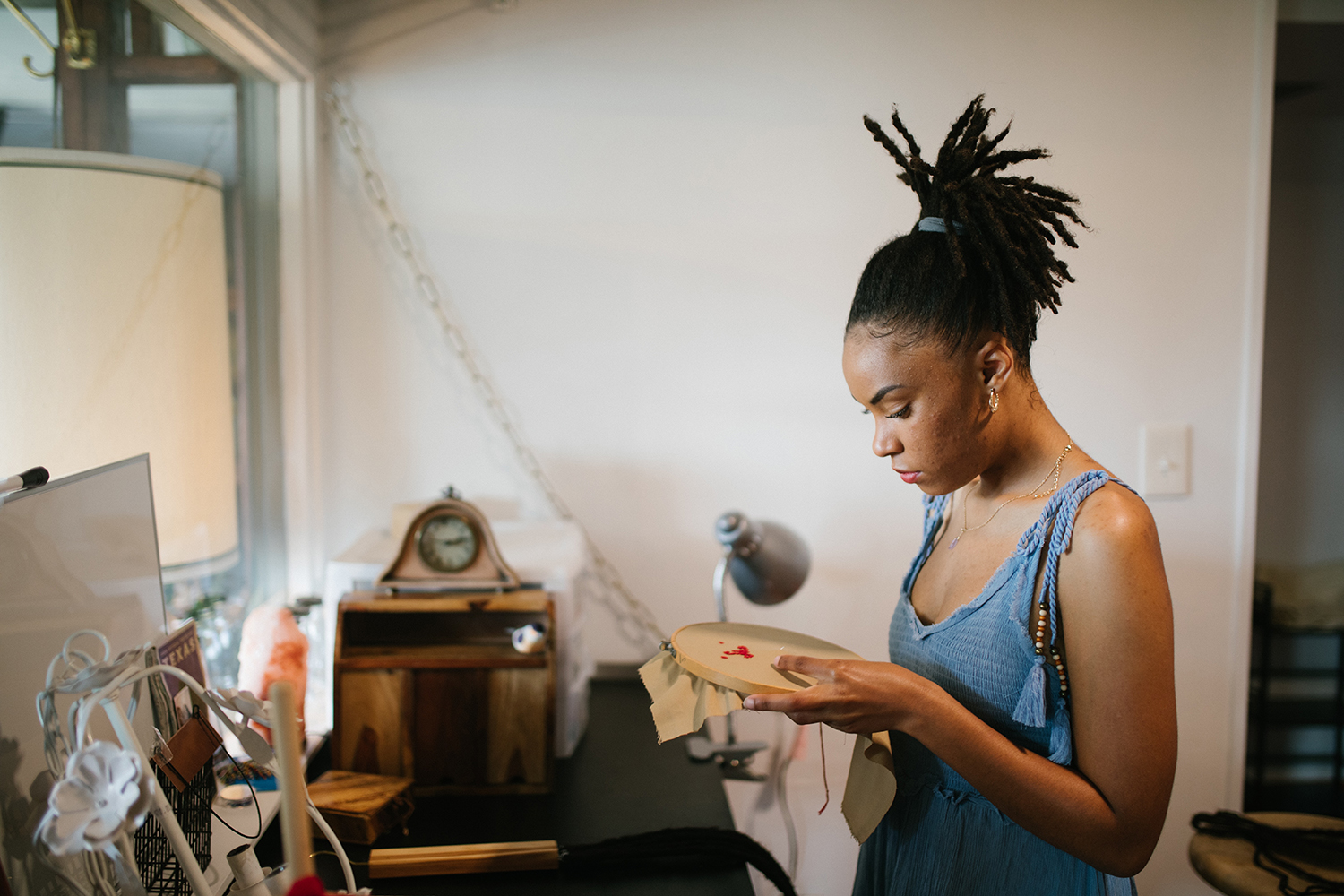 Epigenetics by Joi Thomas
Wednesday, February 10 2021, 8:00pm
at 1811 Balboa Place
RSVP
Epigenetics is a visual storytelling project by Joi Thomas on view at Sunset Art Studios February 10 - March 31, 2021.
Opening Feb. 10, 2021; 8-9pm by appointment. See for booking linkfor appointments.
The project includes paintings, found object assemblage, and installation that reflect Thomas' journey of generational curse-breaking. Epigenetics, named after the study of changes in organisms caused by modification of gene expression, follows Thomas as she steps into her Blackness and calls on ancestors for guidance in order to change heritable phenotypes of illnesses and habits that can be traced through her lineage for generations. Items of the past have been combined with ideas for the future to merge the spiritual and physical worlds of Thomas' white heritage and Black heritage to find acceptance, understanding, and unconditional love for herself and her ancestors.
Thomas is one of two inaugural fellows of the 2020 Sunset Fellowship Program
About the artist